Networking Doesn't Have to Be Complicated.™
It's Easy When You're Wired In.
The Social Network for Trusted Word-of-Mouth Recommendations
Create your profile and start building your circle of trusted WiredMates.
It's FREE.
Say hello to the
Wire
™
Card
It's smart. It's impressive. It's an innovative card for the digital era.
Send your contact info with a tap!
No app needed
Works with contacts outside the WiredMates network
Uses cutting-edge Near Field Communication (NFC) technology
Works with most NFC enabled smartphones
Instantly share your contact info, bio, and social media handles with others. You control what you want to share… send as little or as much info as you deem necessary
Switch between company and professional profiles
Comes with access to a variety of networking tools
Patent pending technology
Cut costs and toss those paper business cards. It's time to step into the digital age!
Turn your face-to-face interactions into solid business relationships
The Wire Card is So Much More Than a Digital Business Card
The Wire gives you access to additional networking tools, including a wide network of WiredMates contacts, to help you grow your business fast. Once you join WiredMates and create a digital business card, your access is granted. WiredMates is the quick and easy go-to marketing tool to: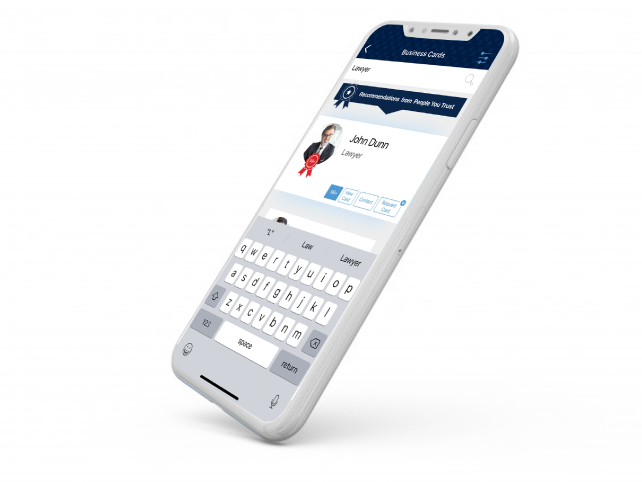 Simplify the word-of-mouth referral process
Amplify the word-of-mouth referral process
Upload videos and audio presentations - think "your elevator pitch"
Reach multiple users with interactive digital business cards via a single exchange
Send private messages
Add community updates
Promote yourself with articles, career highlights, upcoming speaking engagements, and more
Networking Tools to Build and Nurture Relationships
With Wiredmates, you always have the tools you need to develop long-lasting, professional, and personal relationships that lead to trusted referrals and mutual support.
No More Boring Resumes or Paper Business Cards
Use your WiredMates profile and complement it with an optional video or audio presentation to actively show your skills, talent, and personality to potential employers, clients, or customers —no more boring resumés or paper business cards!
Organize and Manage Contacts with Ease
Easily store your contacts in the app and retrieve them easily. Create tags, write personal notes, etc. for each new connection
Tools to Succeed Professionally
Create, maintain, and share digital business cards with contacts and leads. Showcase your business on the WiredMates network—making it easy for your clients to recommend your services/products to their friends/ family, and for potential clients to find you.
Be an Informed, Wired-In Consumer
Why waste time asking multiple sources who the best doctor, lawyer, plumber, or hairdresser is? Cut to the chase with WiredMates, your trusted community for referrals.
Tap Into the Power of Trusted Referrals—a Cutting Edge Tool for People on the Go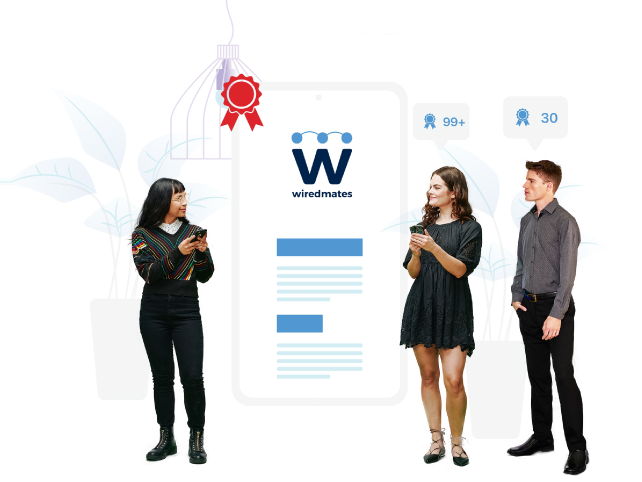 WiredMates is the social network dedicated to connecting members to reliable services through a unique combination of interactive tools. It's where family and friends share and find real word-of-mouth recommendations -- anytime, anywhere.

No bots. No paid endorsements. No fake reviews. Just real people sharing real recommendations with their family, friends, and colleagues for:
Professionals
Services
Job Opportunities
As a professional, you know that most new business comes from referrals. Word-of-mouth recommendations are your most effective, least expensive marketing tools.

And as a consumer, you also rely on people you already know to give you honest recommendations and opinions, with no sneaky marketing motives or hidden agendas.

WiredMates makes the word-of-mouth referral process easy and automatic
It's All About Positive Vibes...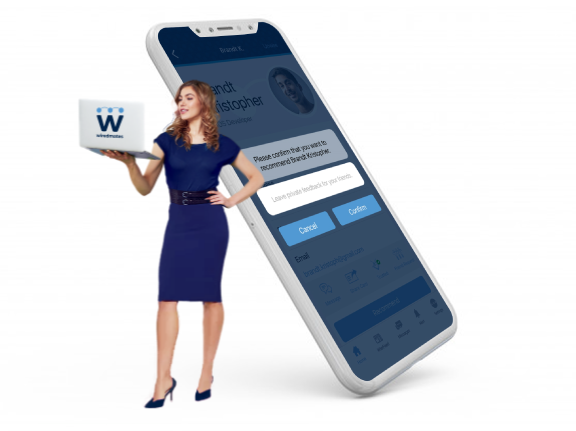 WiredMates has no room for negative or fake reviews. Optional private notes may be included with your recommendations for your friends' and family's eyes. There is no "I don't recommend this professional."
...And Privacy Too
You'll never have to announce your personal needs over social media again. You can also hide your profile from appearing in the universal search results. You may also use private messaging to send and receive encrypted messages. And should you ever give your WiredMates card info to someone you regret, you can fix it under privacy settings.
Start building your circle of trusted Wiredmates.
It's FREE.
Better yet, take the extra step and get your Wire Card. Each card comes with the WiredMates network — allowing you to connect with those who aren't wired-in yet. Turn your face-to-face interactions into strong business relationships.
Our members say...
Dmitry Gorin, ESQ.
Eisner Gorin LLP
I work at a prominent criminal defense law firm. For our practice, word-of-mouth referrals are the genesis of most of our business. Lawyers from other practices such as family law, civil law, and bankruptcy call us when their clients get into trouble. Word-of-mouth referrals are the lifeblood of our firm's practice. WiredMates has really been helpful in getting us those word-of-mouth referrals for us. This is the app to have if you want your business to thrive.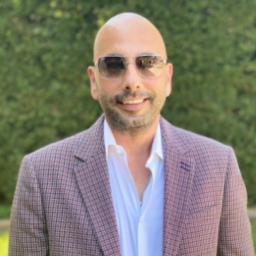 Jack Garabedian, CPA
GGF LLP, Certified Public Accountants
Over the years family & friends have always trusted my referrals.... I would constantly receive texts messages asking for referrals..... well, now, WiredMates has eliminated this just by allowing my family & friends have access to my trusted network. Not to mention the digital business card, which eliminates the need to carry a business card and allows me to transfer my contact info instantly.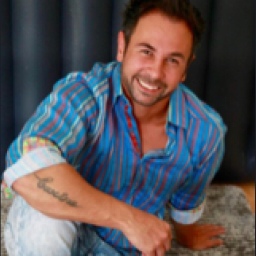 Darcio Nowitski Fao
Hairstylist Extraordinaire
I love WiredMates because it's an all-inclusive app where you can find anything that you're looking for, from professional services to everything else. The great thing about it is the trusted recommendations your circle of friends post, it tells the true story of what you're getting yourself into. It has brought many people I know together in ways I've never seen capable by another app. By far WiredMates is my favorite, most useful app. It's easy to use and has a smooth, appealing layout. It will save you the time and headache of managing contacts and networking, trust me.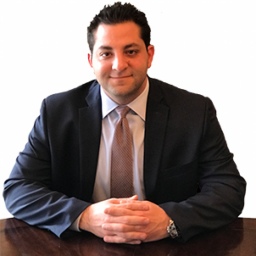 Shant Harout Hagopian
Hagopian Law Firm
Wiredmates is a powerful platform that puts networking into in the 21st century. The app and website truly harness the power of making and utilizing connections. Its applications go beyond the professional settings and tools to help your business thrive in any industry. 5 Stars!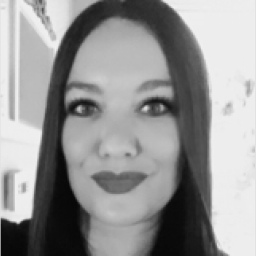 Jayna Nickert, MBA, MFT
Writer, Therapist, and Entrepreneur
WiredMates makes networking easy and fun. It eliminates so many hassles that go along with lugging around paper business cards and making new connections. As a business owner and therapist, I never have to worry about a client misplacing my card and not knowing how to get in touch with me during a personal crisis. It's the digital card I've always wanted. I can add videos to my profile, and even recommend my friends' services to others. My social circle has exploded since I got wired in, and it helps my clients feel more secure knowing they'll always have my most up-to-date contact information.