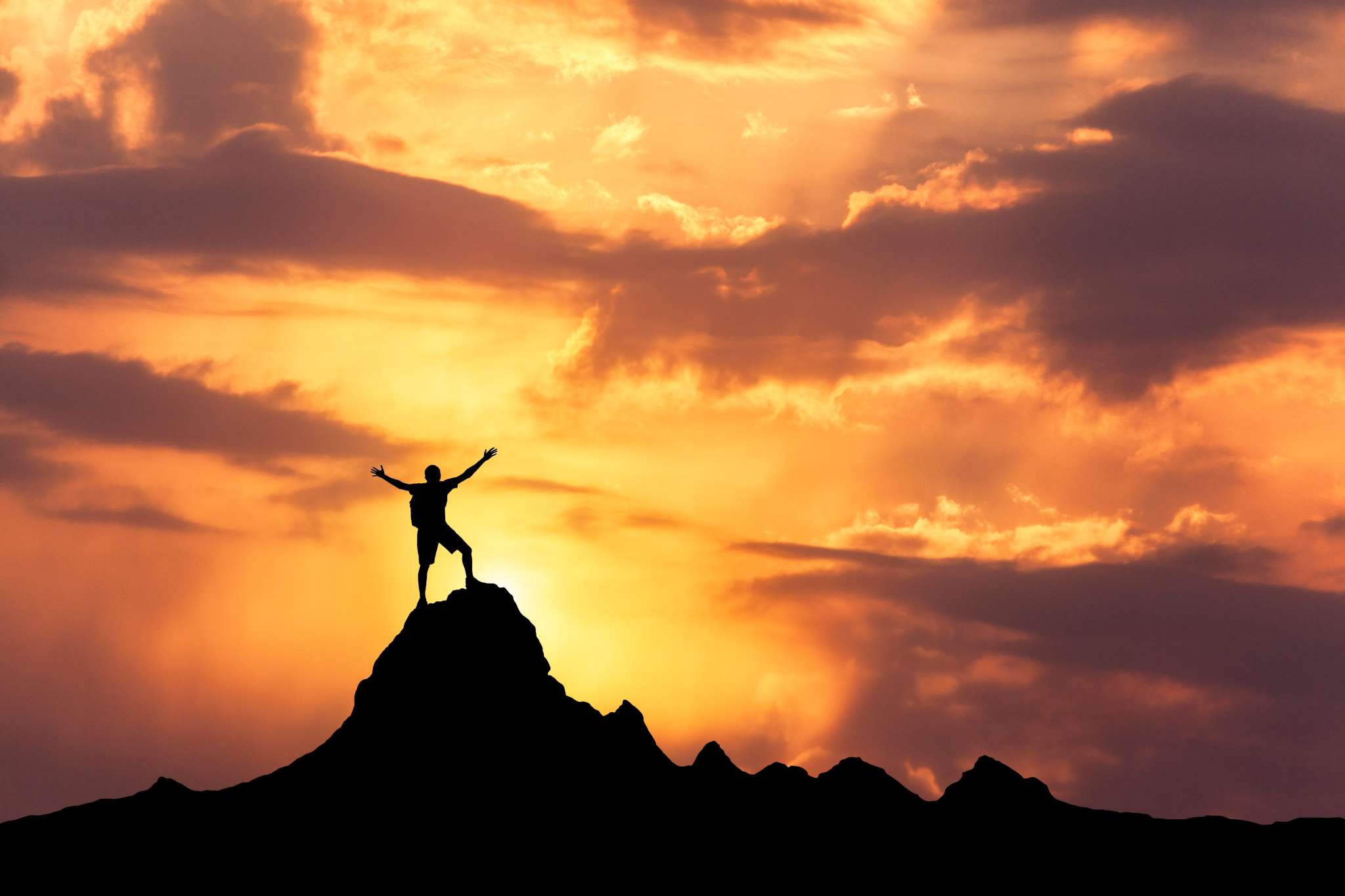 "Success isn't just about what you accomplish in your life; it's about what you inspire others to do." - Unknown
How do you measure success? Do you measure it by your net worth? Material possessions? Happiness? Your sense of freedom? Your overall quality of life?
Success is what most of us all strive to achieve in life. That feeling of accomplishment that comes after we reach our goals, and feel like thriving, self-actualized adults.
When it comes to your professional aspirations, success is a bit easier to measure and far less subjective. What do you strive to achieve in your career, and what level do you wish to reach before you can label yourself as successful?
Income, revenue, a positive brand reputation, and social influence are some of the major criteria that we use today to measure a person's level of professional success today.
Some people reach success by climbing up the corporate ladder, while others are lucky enough to either born into successful families or find that success comes easy by association with affluent individuals they know. Then there are those who started from the bottom, without much money, and were able to build successful careers, businesses, and brands all on their own. We'd like to salute these self-made success stories by sharing their journeys with you today.
Ralph Lauren
"Knowledge is not a passion from without the mind, but an active exertion of the inward strength, vigor and power of the mind, displaying itself from within."
When you think of Ralph Lauren, you may associate his name with affluence or luxury, and who isn't familiar with his famous polo shirts? Despite the associations we make with his brand, Ralph Lauren came from a humble beginning. He worked hard for his success. Growing up in the Bronx, he lived in a small apartment with his parents who had immigrated from Belarus, where he shared a room with his two brothers. As the son of a house painter, Ralph's mother wanted him to become a rabbi when he grew up. Ralph, on the other hand, had other aspirations.
Ralph had always been interested in fashion and entrepreneurship. This led him to work as a stock boy at a boutique where he sold neckties to his schoolmates. After graduating high school, he attended college for two years before dropping out and serving in the army. He never attended fashion school. Upon his return, he worked as a retail salesman and eventually ended up working for a store that sold neckties where he was allowed to design his own polo line of ties he sold in the showroom. His ties became popular, and he was able to start selling them in other stores as well. Before long, Ralph started to design men's and women's fashions including the polo shirt.
Today, Ralph Lauren is a household name, he owns several stores, with his fashions are available at many fine retailers. Ralph Lauren is ranked the 76th richest man in America.
Ben and Jerry
"Business has never had improving the quality of life of the general public as one of its priorities. We decided to redefine the bottom line at Ben & Jerry's."
Jerry Greenfield and Ben Cohen were childhood friends who bonded over their love of eating over attending gym class in grade school. After graduating high school, Jerry attended college before unsuccessfully applying for medical school, while Ben enrolled and dropped out of several colleges-never truly finding his calling.
When these two friends crossed paths again, they were both feeling a bit lost professionally. This led them to open an ice cream shop in Burlington, Vermont inside of an old, shabby gas station. They each took a $5 course on ice cream making, and the rest is history. Their ice cream became so popular that their franchise grew to the point where they had stores operating in 18 different states. Ben and Jerry sold their company for $326 million in 2000.
Richard Branson
"A business is simply an idea to make other people's lives better."
Born in Surrey, England, Richard Branson was not lucky enough to have millionaire parents. He was intelligent, and focused on making money, but had undiagnosed dyslexia and didn't perform well in school. His teachers actually said that he would either end up in jail, or become a multi-millionaire impacting the world in a major way. At age 15, Branson started his own magazine called Student that he would sell to numerous schools in the area. After making $8,000 in advertising profits in one month from his magazine, Branson decided to drop out of high school at the age of 16.
After hanging out in the English music scene as a hippie in the 60's and 70's, Branson decided to establish The Virgin Group as a means of helping smaller artists gain exposure so they could get record deals. This started out as just a magazine, but it soon turned into a popular mail service where people could order records beyond the limited inventory of their local music shops. This service eventually turned into Virgin Records after Branson purchased a recording studio so his friend could start making their first albums and EP's. Branson had a great ear for music, and the artists he signed onto his label were making the top of the charts in the UK. Branson signed on now rock-n-roll greats The Rolling Stones, Genesis, and The Sex Pistols. It wasn't long before his record label was one of the hottest new labels to hit the music scene.
Richard Branson ended up selling Virgin Records for $1 billion, a deal that caused him to publicly shed tears. Since then, he created Virgin Radio, V2, Virgin Airlines, and more. The Virgin Group consists of 60 different companies and has a revenue of $22.3 billion. Branson has a net worth of $5 billion, lives on his own private island, and has been knighted by the Queen of England.
Kenneth Cole
"Success has less to do with what we can get ourselves to do and more to do with keeping ourselves from doing what we shouldn't."
Kenneth Cole grew up near New York where his parents owned a women's shoe factory in Brooklyn. After attending Emory, Kenneth was preparing to attend law school, but put this on hold to help his father when one of his senior executives left. During this experience, Kenneth realized that law is all about a book of rules, and those who are most successful know this book best and are the most creative in interpreting it, but in business, you get to write your own book each and every day.
Kenneth decided to continue working with his father rather than attend law school, and after two years they created an Italian line of shoes called Candie's. By 1982, Kenneth wanted to start his own company, but he didn't have much capital. He was also aware of the risks and rates of failure for startups. So, he ventured to Italy where he found various shoe factories that needed business. He created designs and prototypes and ordered 40,000 pair of shoes.
During this time, shoes were premiered at Market Week, and for a designer to showcase there he or she had to take a room at the Hilton where the trade show was held or have a large showroom. Kenneth didn't have the funds for either option, so he decided to get creative. He asked one of his friends if he could borrow his 40-foot trailer, then he went to the Mayor's office to inquire about parking it across the street from the Hilton. He was told that he was only able to park it if he was a utility company or a production company shooting a film to promote New York. One trip to an office supply store and $14 later, Kenneth had a new letterhead that read Kenneth Cole Productions which he used to apply for a parking permit for the trailer to "shoot" The Birth of a Shoe Company. In 3 1/2 days, Kenneth had sold all 40,000 pairs of shoes and his brand made $5 million in revenue his first year with $1 million in profits.
What do all of these success stories have in common?
Each of these success stories had obstacles to overcome. The financial barriers alone would scare most people from even going out on a limb and taking the risk of starting a business in the first place.
When there is no budget for marketing, the best way to grow a business is by building connections that lead to personal referrals, especially if you're a service provider who cannot sell your products on the shelves of a department store.
Although everyone finds success differently, if asked, many of us would admit that much of our success comes from our relationships with other people. Every day we have opportunities to connect with others who could make all the difference in the world on our journey toward success. Knowing the right people and having access to the right resources at the right time can be a powerful tool for furthering our goals.
But what's the first thing we tend to do when we meet someone we want to connect with?
Well, most of us would hand out a business card. A risky move, considering so many of these (over 80%) end up getting tossed into the trash within a week. There must be a better alternative.
There is. We've created a faster, more efficient way to foster relationships that bring in trusted referrals. The best part? Your business card is digital so you'll never have to face the loss of a missed connection again.
If you're interested in fostering relationships that can help you succeed get wired in by signing up with WiredMates today.